Custom Work
Since 1978, Our parent company: Vintage Hardware & Lighting, has completed many custom projects for Government restorations. (even the White House);..Hollywood movies and various theme parks. Naturally dozens of business have also been "custom" customers.
Now....Aura Design takes the custom reigns and continues the process as an American Made Lighted Sign factory and especially as a custom Exit Sign and custom Lighting supplier.
Not only can you think about having your own designed theme EXIT light....with a design nuance of your business...but perhaps even logos or a named border for a lasting impression.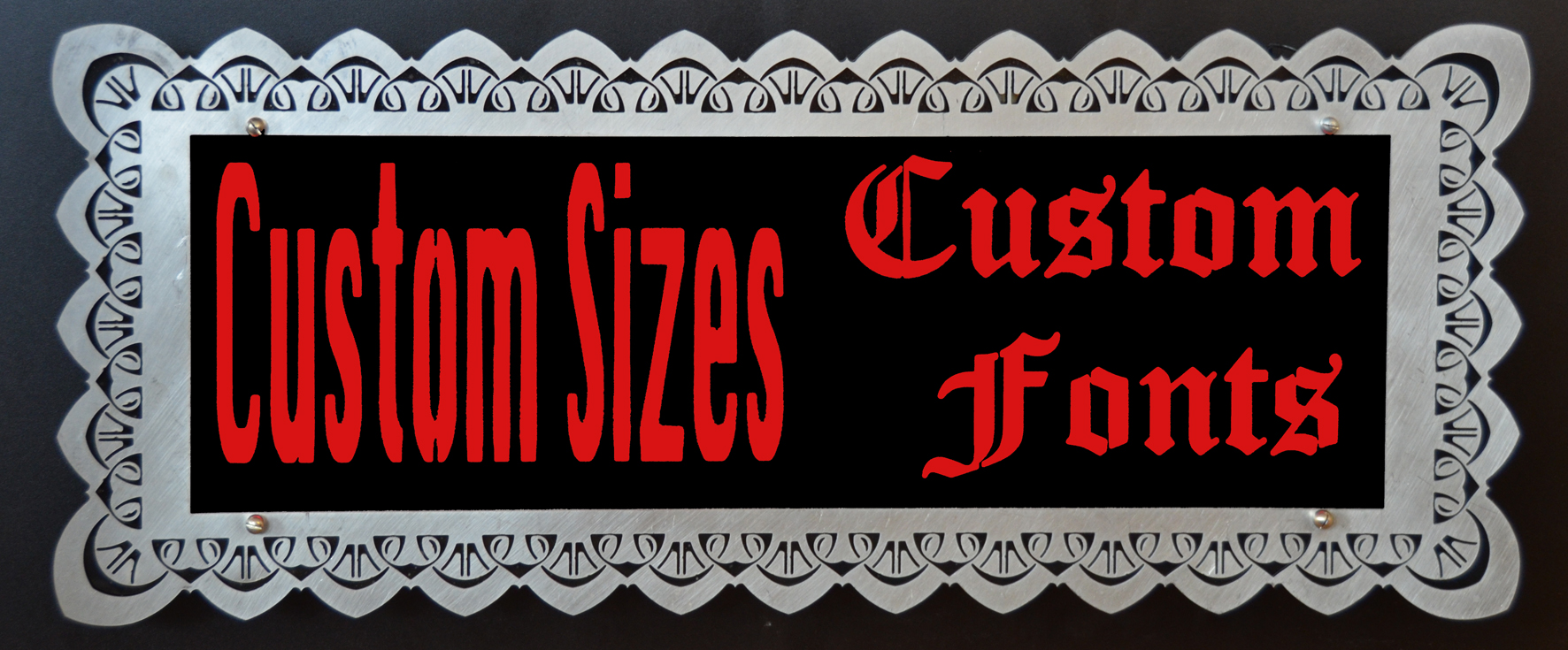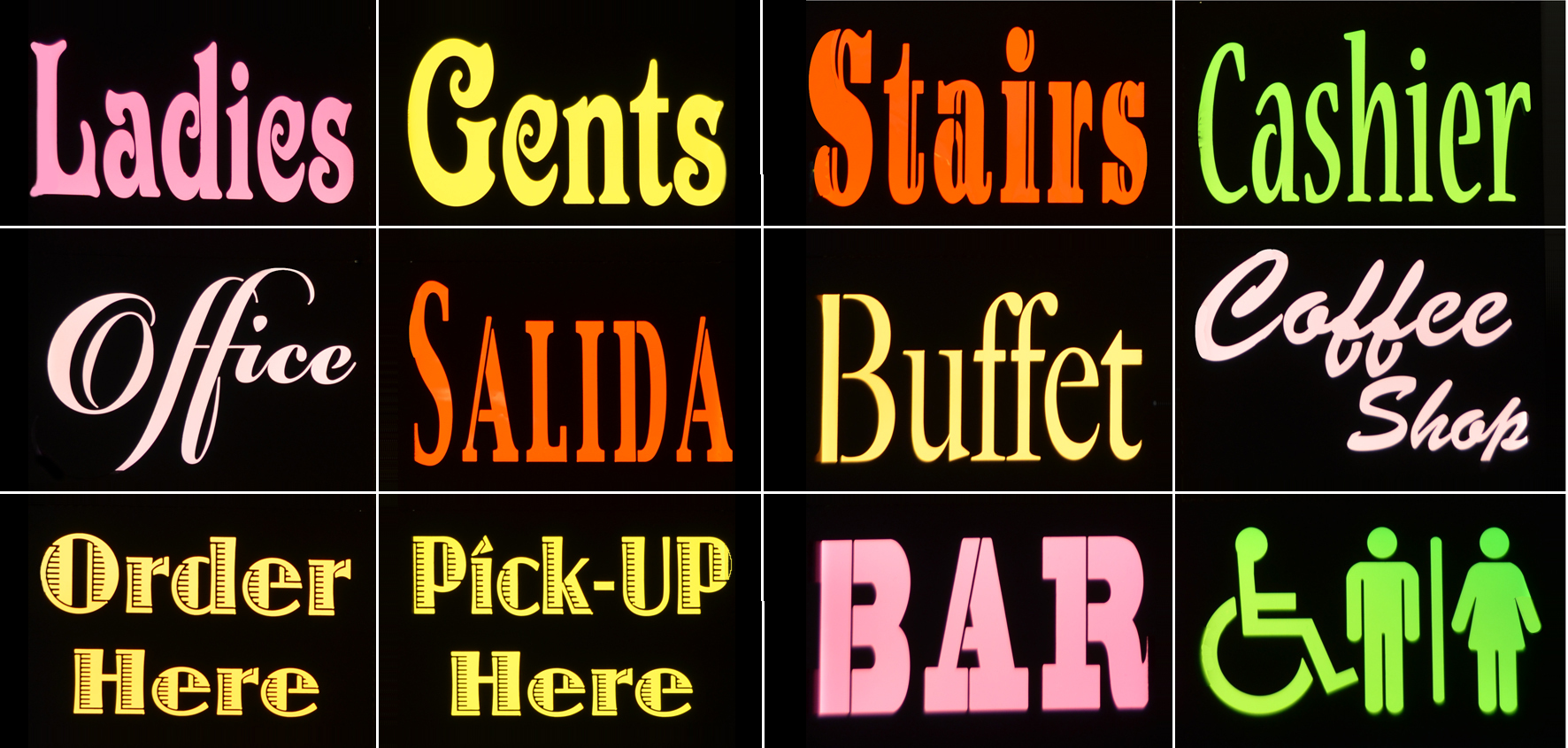 The mind boggles with the possibility of having design elements that reflect YOU...and YOUR business....instead of that sterile plastic lump above your Exit door.
Aura Design created and applied for the patents for our Exit Signs in our standard line. But, we CAN custom make what you would like to see in YOUR business. Both for Exit Signs and perhaps other lighted signage as well.
For Exit Signs.. we use our UL approved LED exit light module. For other types of signage..perhaps normal LED bulbs or LED tubes will suffice. This will insure an easy maintenance & access ability. It just depends on what you wish.
We will be helpful and frankly honest with an appraisal of your desires for custom work.
Saying all this about Exit and other signage...please don't forget that we have our deep roots in the lighting industry and maintain several UL files for doing many types of special lights consisting of both interior and exterior lighting fixtures. The below link will show just a few "custom" lights accomplished:
.....and we look forward to creating many more. Perhaps yours ?
Receive a Quote
Please note: We charge $75/hr. for this work, due to the labor
associated with custom design or room lighting estimates. However
- the amount charged will be credited towards your final cost.